2018.10.26
We have had a rough week. Last Saturday Summer gave birth to 7 kittens by C-sektion. She had very weak contactions, and she looked very "off". So ve decided to go to the vet.
7 beautiful kittens where delivered, but all of them was very affected both by the c-sektion and aldo due to loss of nutrition. 2 babies didn´t make it, a beautiful female and a beuautiful boy. We where stuggling with one boy for more then an hour, and then he finally decided that this worl was for him to stay.
Summer was not her self for several days, and did not clean her babies properly, and she seems to have fever. Together with the veterinarian we decided to give her antibiotic, and after 24 hours she was more and more intressted with her bebies. We have since birrth fully fed 2babies, our little fighter and his little sister with a birthweight of 77 grams. The other 3 boys have gaining weight with just a little support from us.
We are now happy to announce that all babies are eating from mummy Summer, and all seems to be ok. We are happy and relieved since it have truly been a rough week.
We have now 5 happy babies and a very happy and proud mummy.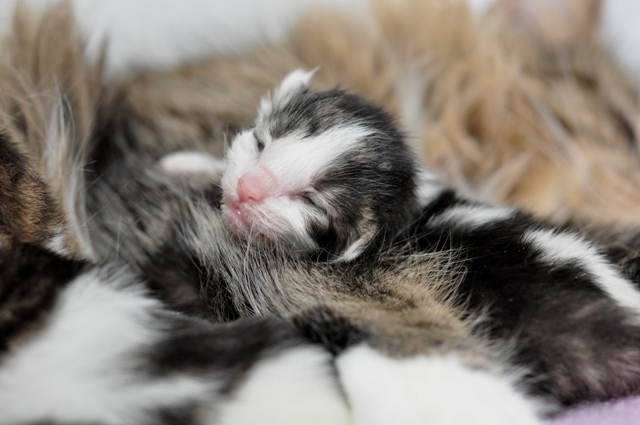 2018.05.18
We welcome our new girls, S*Hemligheten´s Chloe´& S*Dalkullans Joplin. We are so happy.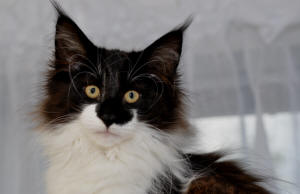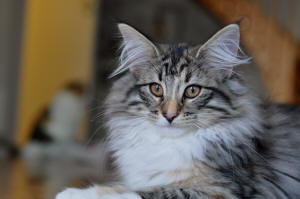 We also expect kittens between S*Zygot´s Joyous & S*Viento´s Mafaldine in the middle of June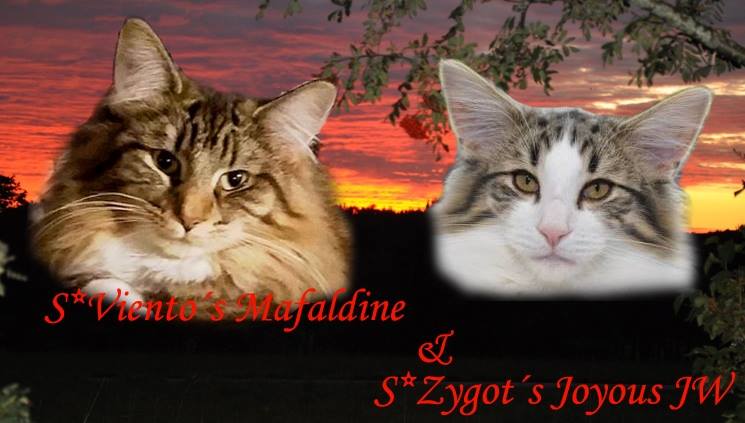 2018.02.11
Our sweties are now 11 weeks old, and will soon move to their own loving home. Allt the babies has some qualties that I just adore in a young Norwegian Forest Cat. I still am a bit disapointed the Zagara and Lady is in pet quality due to hernia. For me Zagara is the strongest in type, and is a dream cat for me. Well it´s just to suck it up. ;-) Kittens galleries are updated with 11 wekks pictures.
Starcaft 11weeks & Lady Danger 11 weeks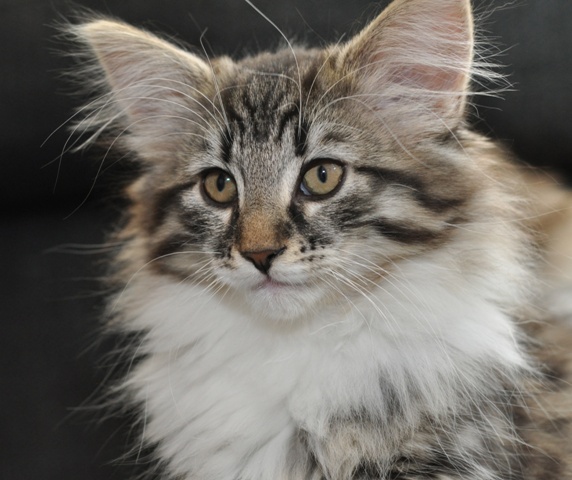 2018.01.21
Today the kittens where impossible to take nice pictures... Zagara was running around like a maniac.
We have not yet decided if we will keep Kerrigan or not.... She is truly a lovely girl...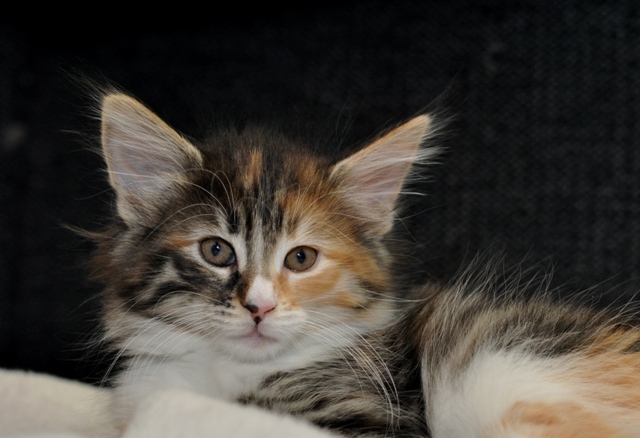 2018.01.14
So again things don´t work out as I hoped for. ´Well, it´s just to suck it up... ;-) In the end, all will work out great, even though I don`t feel like that for the moment, to be honest.
Sweetest, adorable Zagara has also a small umbilical hernia, and will not be used in breeding. Fortunally the family who was going to visit Kerrigan, intantly fell in love with this sweetie. So it is decided that she will move to them. The love of the faces of the little boys, makes this not so hard. She will move to a fantastic family.
Sweet Kerrigan, is now under evaluation. I have not decided if she will stay or not. There is something about this girl that makes my heart beat a bit faster. But we will see, I am in no hurry....Change of heart, does not always goes so quick.
Lady Danger is also now booked, and the one that booked her instantly fell in love with our beautyqueen.
Daddy is now neutered, a decission that was not easy to make. But he is really a pain in the ass a fertile male, peeing and is unclean...Life will be easier for both us and him in future. We will of course bring him to shows again, and it will be quite fun to compete for certificate again.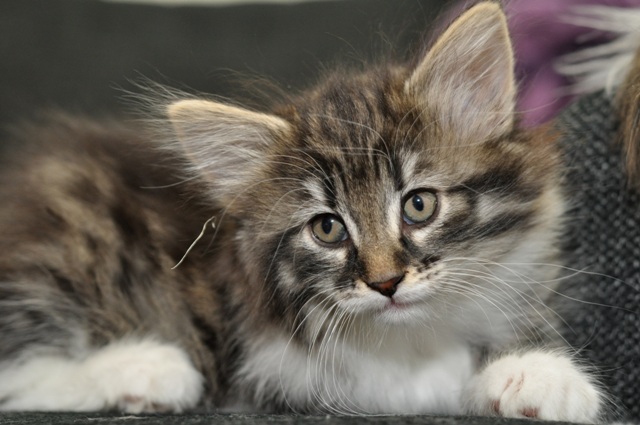 2018.01.07
So one more week has passed, and it´s time for new pictures of our sweeties. Earlier this week, I sadly discovered a umbilical hernia of Lady Danger. So she is now looking for her own loving home as a beloved familymember.
Alarak has found his own family. I think he will be spoiled by the two girls in the family.
For Kerrigan it´s nothing decided yet, we will see how she will develope.