2018.01.14
So again things don´t work out as I hoped for. ´Well, it´s just to suck it up... ;-) In the end, all will work out great, even though I don`t feel like that for the moment, to be honest.
Sweetest, adorable Zagara has also a small umbilical hernia, and will not be used in breeding. Fortunally the family who was going to visit Kerrigan, intantly fell in love with this sweetie. So it is decided that she will move to them. The love of the faces of the little boys, makes this not so hard. She will move to a fantastic family.
Sweet Kerrigan, is now under evaluation. I have not decided if she will stay or not. There is something about this girl that makes my heart beat a bit faster. But we will see, I am in no hurry....Change of heart, does not always goes so quick.
Lady Danger is also now booked, and the one that booked her instantly fell in love with our beautyqueen.
Daddy is now neutered, a decission that was not easy to make. But he is really a pain in the ass a fertile male, peeing and is unclean...Life will be easier for both us and him in future. We will of course bring him to shows again, and it will be quite fun to compete for certificate again.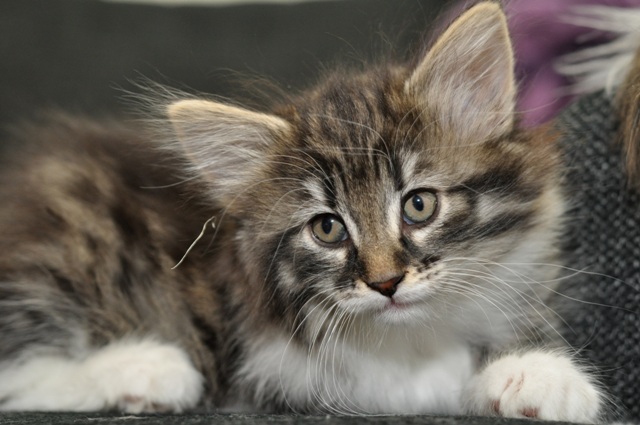 2018.01.07
So one more week has passed, and it´s time for new pictures of our sweeties. Earlier this week, I sadly discovered a umbilical hernia of Lady Danger. So she is now looking for her own loving home as a beloved familymember.
Alarak has found his own family. I think he will be spoiled by the two girls in the family.
For Kerrigan it´s nothing decided yet, we will see how she will develope.

2017.12.31
So sitteing with the last updates for this year. Another year has passed. During 2017 we have had kittens almost the entire time. It has been a lot of updating regaring kitten galleries... I to be honest I am a bit fed up with these updates. ;-) Well, we are planning to have 2 litters for 2018, and hopefully we will have a bit pause from breeding after that.
In this years last litters we will keep a girl for ourselves. Zagara will stay....and we will also keep one mor as a hostcat. Sweet Lady Danger will move to Mi <3 Thank you Mi, for opening your home to Lady.
Kerrigan & Alarak are searching for their own loving home.
We wish you all a Happy New Year!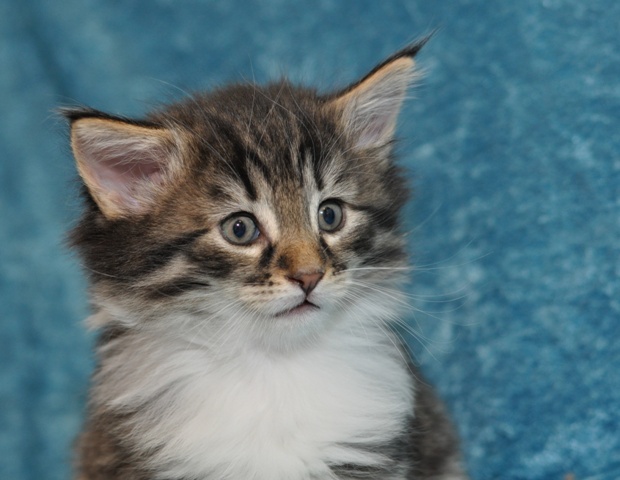 2017.12.03
Sadly we lost one of Eureka´s girls. Candy Yum Yum is now sleeping with the angels. It was so tragic, but there was nothing we could do. She died of pneumonia. Her sister is doing well, and are putting on weight nice. She also had a rough time the first days.
Sorayas babies are doing just fine, and are chubby lovely babies. Zagara has now started to open her eyes. <3 New pictures of all our kittens. You will find the here: Starcraft & Lady Danger
picture of Zagara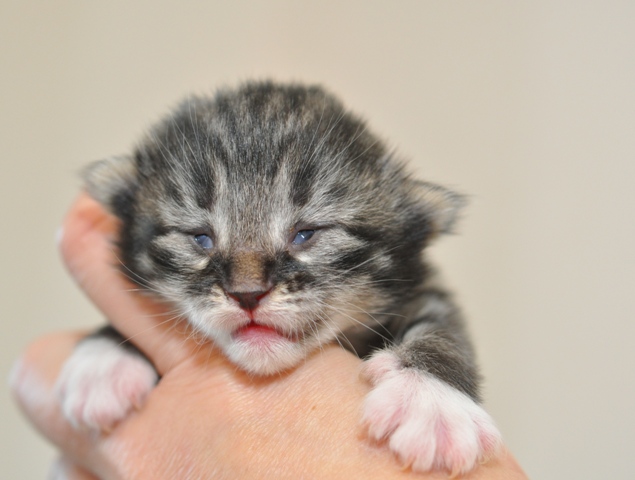 2017.11.30
So we have 2 litters that has been born.
Soraya gave birth to 3 lovley kittens.Theme of the names is decided by Liam. Starcraft II, is a game he plays, and the names comes from this game.
Eureka gave birth 2 days later. Sadly 3 out of 5 was stillborn, but the 2 girls are hanging on. We have sent in a DNA test, due to be 100% sure who´s the father. Since Eurekas litters was not planned, rahter a misstake, since she recieved the wrong pill, she was together with both Joyous and Daddy. Anyway, regrdless wich father, they look really stunning.
We decided to neuter Daddy since he and Joyous are starting to fight, and Daddy is a big troublemaker regarding peeing as a fertile male. It´s a bit sad, but he will enjoy life a bit more as a neuter. And we will have a stunning neuter to take to shows.
Picture of Zagara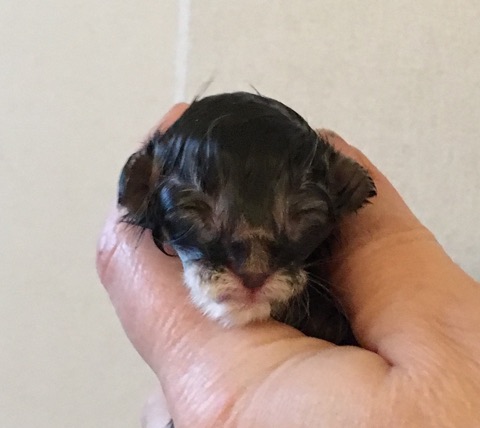 2017.11.04
Our sweet babies is now 12 weeks.
A For Attitude is moving out today. We wish him all the best in his future home.
Loud And Lovely will move in a couple of days, so we will have one more good bye this weeks. We wish also our little princess all the best with her new family.
Fuzzy & Fabbe will stay a bit longer, and will ove to their new homes later on.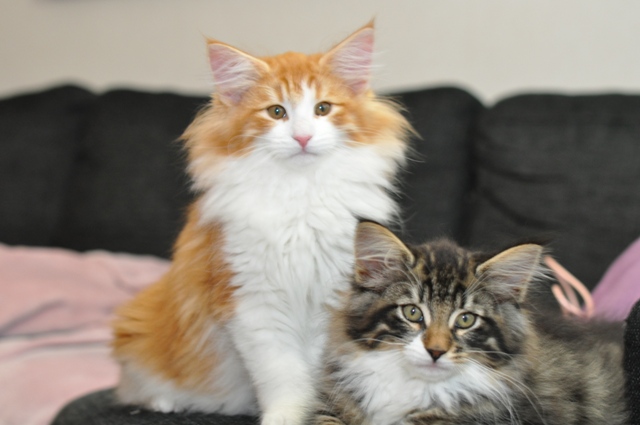 2017.10.15
So this weekend we have had visitors from Denmark. Sakeena and her daughter stayed with us for this weekend. Yesterday we visited Liseberg, wich was decoratied for Halloween. Scary houses, and rollercasts. o fun! Today we visited Cattery; S*Sjölidens, Jennie Blomgen. Spent some time with her lovley cats and beautiful kittens.
Our little ones are getting harder and harder to catch with the camera.. :-D Well, same as all kittens in that age...Mine are not still or many seconds... You will find new pictures here.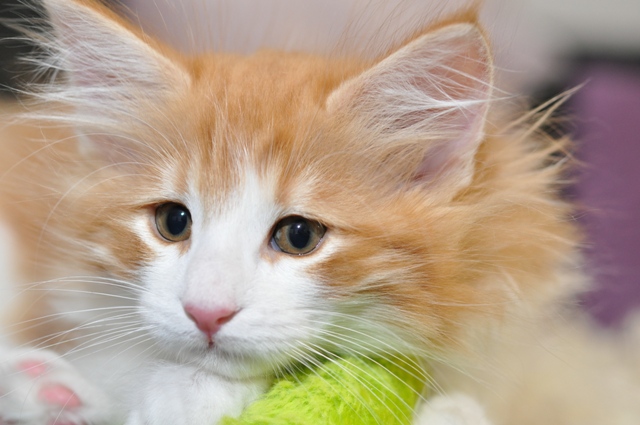 2017.10.08
A For Attitude had visitors here today. His new family came for a visit. I think he charmed them once again. We will enjoy our little ones for some more weeks, before they will leave us. It is as always mixed eotions when I think of babies moving from home. Kittenpage is updated with this week picture.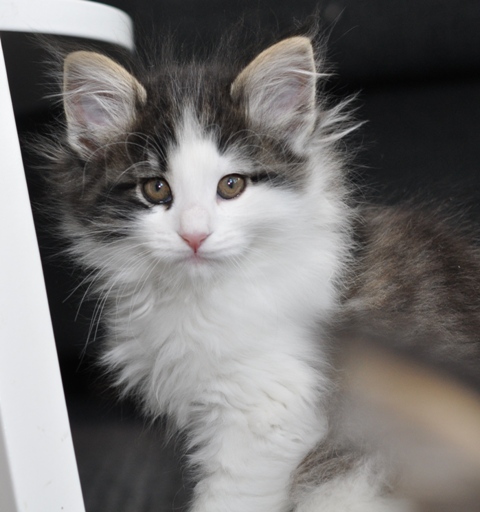 2017.10.01
All our sweet lipstick babies have now found their new loving families. Next week they will have their first shoot with vaccine, and of course a healthcheck. As always time flies away, when you have kittens, and this time is no different.... We have had a short break with shows, but in November we will go again. This time we will hopefully bring all our males. And they really come in differens sizes. :-) Caramel is ...hrm..fat, Daddy in between, and Jojje is fertil-slim ;-) So no high hopes, but it will be nice to show them again. :-)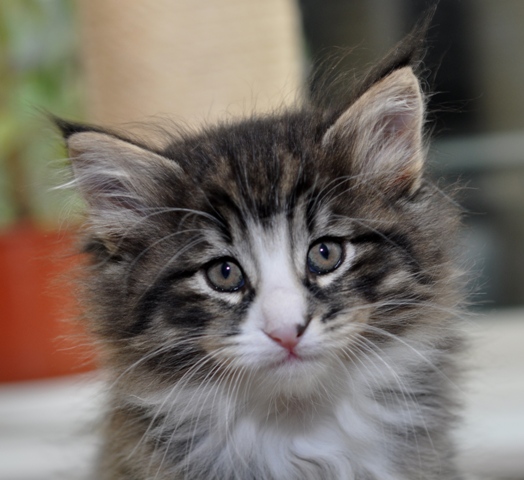 2017.09.24
Time flies away and our sweeties are now 6 weeks. Running around like maniacs in our home. I must say, they are just adorable. For the moment I am missing my sweetest KING- Caramel, who is for the moment living with my daughter..... He will have som peace and rest from the females in heat.
S*Viento´s Blue, Fiori & Gnocci has been on show this weeked.
Denmark:
S*Viento´s Blue: CAP
S*Viento´s Fiori: EX2/3
Germany:
S*Viento´s Gnocci EX1, NOM & BEST IN SHOW
2017.09.20
So pictures this week are a bit late, due to a trip to Madrid together with a friend.
Joyous has lost his virginity to Summer, but it seems like they just mated once....but our sweet boy got a taste for it, and have now mated Soraya several times. We are crossing fingers for some babies in November. Although we are nor sure yet if it has been successfully matings...we have some hopes. Plans will be updated later on.
2017.09.10
Our sweet lipstick-babies are growing. They are now exploring our kitchen. Fuzzy is booked, and Attitude has had visitors. Next week we will see if that was his future family. We have a lot of intresst in Fabbe, but nothing is decided. They are still very young, so there is no hurry. 4 weeks pictures is uploaded.
We have also som new plans for our Queen Soraya, she will meet stunning S*Zygot´s Cornetto. This is a mating me and Annika have talked about for many years, and now hopefully we will make it come true.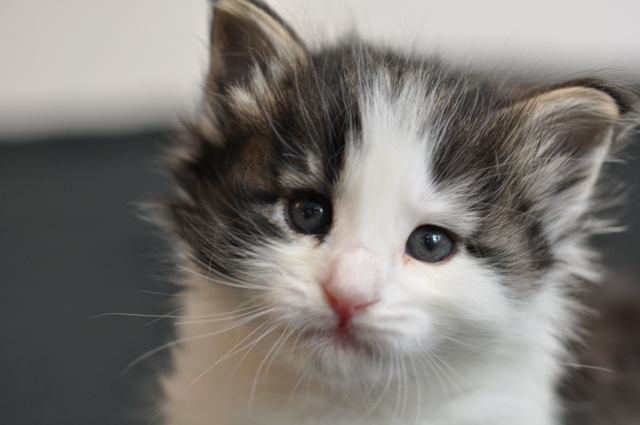 2017.09.02
Yet another week has passd. It seems like time is going fast these days. ;-) Our sweeties are now 3 weeks, and are developing weill. A for Attitude has a tail-fault and will be sold as pet. A little bit sad, since I think he has promising qualities. All kittens are doing well, always a bit worring when you have to handfeed, a whole litter.... But Elektra was really stressed out the first 2 days after C-section, and didn´t want to spend time with her babies. So that´s why I have been handfeeding... the milke didn´t coe, because the kittens ate milke from bottle and didn´t search for it when Elektra returned to the birthnest. But she is taking care of the little ones now, and clean and guarding the, as a mum should do.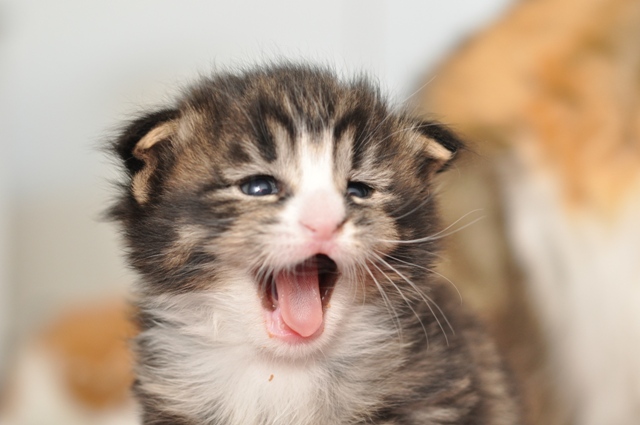 2017.08.29
Sweet Farfalle and Gnocci have now moved to their own homes. We wish them both all the bst in future with their new families.
Our sweet lipstick babies are now 2 weeks and are just adorable. They are "little fatties" all of them, but I guess it will solves when they later on start to play outside the birthnest.
.2017.08.20
It has been I while since I updated the page news. I so sorry for that.
We have had a some changes in our cattery. :-)
All kittens from Eureka and Soraya are sold, and we still have two that are waiting to travel home. I will bring both of them to Switzerland later on this week.
S*Viento´s Elektra Nivola, was not comfortable in our cattery, and all the other cats where "picking" on her. So we decided tho give her a new loving home. She just love to be a single cat at her new home, and she is so loved. We are of course a bit sad, to let her go, but also so happy to find such a loving home. She lives like a true spoiled princess.
Lovisa has moved to her own appartment. This means that Hoo-Daddy & Joyous has moved as well. This has always been our plan, since Caramel doesn´t like competion of the girls. Daddy & Jojje will of course continue in our cattery as breeding ales. We are still waiting for Jojje to be mature enough to mate.
Sweetest Mafaldine, fro Soraya´s latest litter will ramain in our cattery as a host-cat at cattery S*Winsnes Wilda. Hopefully we will have 1 litter befor Camilla Wnsnes will be 100% owner to her. I a so grateful for this oppertunity towards Camilla.
...and We have yet another new litter *Lipstick babies*, proud Mother is Elektra Rose & Daddy. You will find pictures her.
...Our home feels a bit empty with both a daughter moving our and three cats less. Well, I wish all my "emigrants" a happy life, and I know I will be able to fllow you all, and visit you!
PS. Our fighter Chansey, did survive, and has grown into a stunning strong male..DS
2017.05.01
This weekend has been a hard one. :-) Both Eureka and Soraya was expected to give birth on Friday 28th. Bothe ladies showed on Saturday that the where preparing theselves to give birth. On Sunday sweet Eureka gave birth to her first one, and she continued to give birth to 2 more boys. Number to, was really weak, and suffered fro water in his lungs. Today he is felling slightly better, and his prognosis to survie is a bit higher. But we can´t count on that he will survive. We are praying and we do whatevera we can to keep hi alive. Sweet Chansey - we love you our little fighter !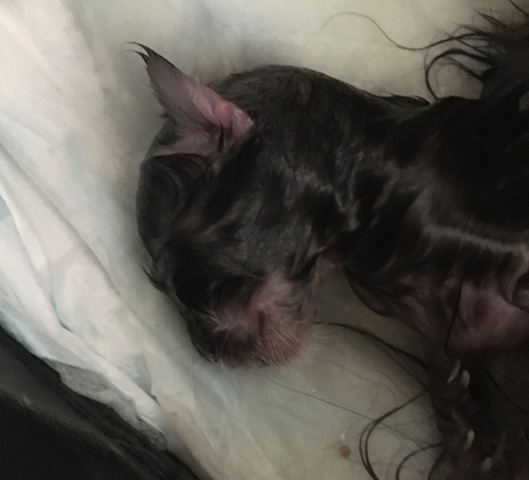 Soraya was starting normally with contactions and I thought the little ones would come... But time passed and the contactions stopped although I have seen a part of a tail. So there was no time to waste, I went to the vet. and he recomended a c-section. I had really low hopes for survingen kittens. But thank god, all kittens where alive. 5 stunning babies in the belly of Soraya was picked out. Below you see the x-ray of Soraya´s belly, as you can see, there where no chance at all for her to puch them out.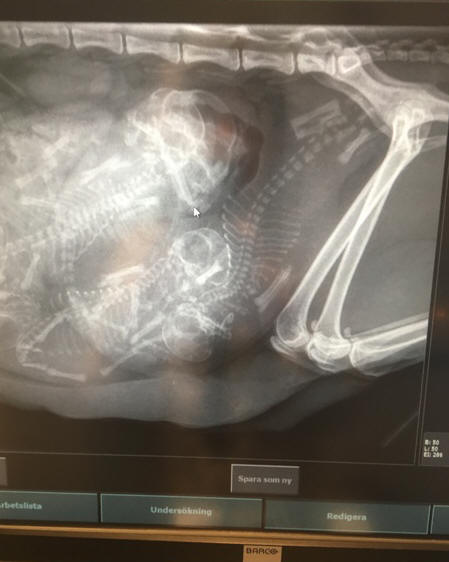 For the moment all kittens are doing well, it´s just our little fighter Chansey, who still i very weak. You will find pictures of our sweeties here.
2017.01.14
Our sweet pokemon-boys are growing so fast. I must say, it´s a true pleasure to follow these guys. Mum Eureka is a really devoted mum, and I guess the serves "cream" in the milkbar. Both boys are gaining weight really nice.
New pictures of the littel ones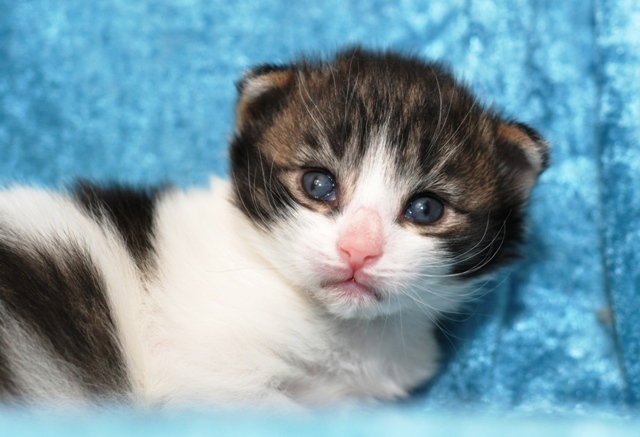 2017.01.02
So it has beem a wile since I wrote on the news page... Guess I have been lazy. :-)
Well, we were blessed with one more litter during 2016. On the last day of the year, our sweet Queen Eureka gave birth to two lovley boys. You will find more pictures of the newborn here.