2017.01.14
Our sweet pokemon-boys are growing so fast. I must say, it´s a true pleasure to follow these guys. Mum Eureka is a really devoted mum, and I guess the serves "cream" in the milkbar. Both boys are gaining weight really nice.
New pictures of the littel ones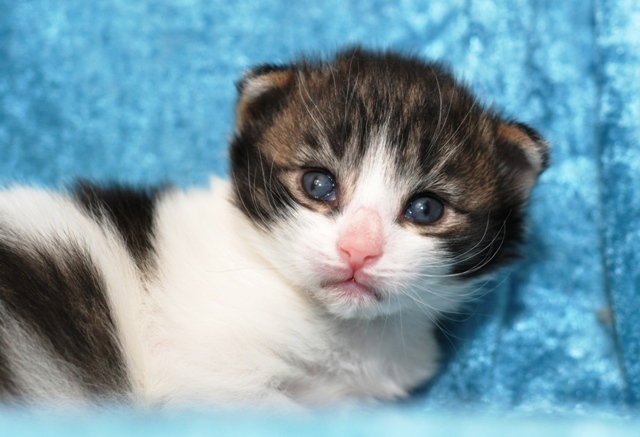 2017.01.02
So it has beem a wile since I wrote on the news page... Guess I have been lazy. :-)
Well, we were blessed with one more litter during 2016. On the last day of the year, our sweet Queen Eureka gave birth to two lovley boys. You will find more pictures of the newborn here.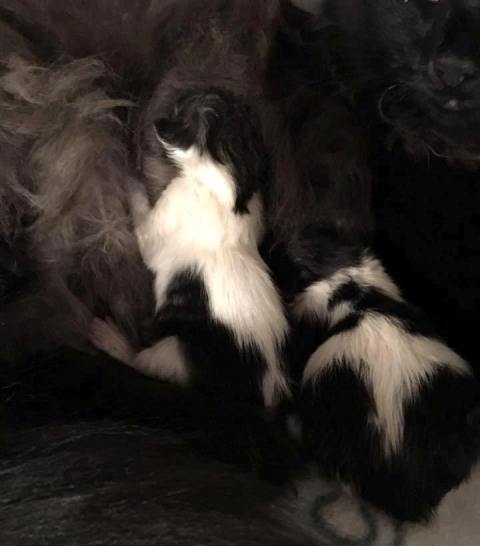 2016.08.28
Well, I have taken a break with updating our HP. All our kittens have now moved. The last one moved last week to Iceland. I also spent a lovley time together with Missoni´s new owner on Iceland. Thank you Dröfn, for everything. Hope to visit you and Missoni soon again.
We went to a show in Denmark in beginning of august. This was Elektra Nivola´s and Minnetonka´s first show. I am so proud over both girls. On Saturday both was nominated, and recieved votes from judges. Sadly both of them lost with lottery to an other beautiful NFO. Daddy was nominated and recieved vote, but the BIS went to a lovley Siberian.
Saturday:
Norway:
Sc S*Viento's Amazonas HP, BIV NOM and BEST IN SHOW
Denmark:
IC FI*Foxy Paw's Hoo-Daddy JW: cacib, NOM
S*Viento's Elektra Nivola ex1 ( out of 6), biv U+J NOM
S*Viento's Blue ex1, biv U+J NOM
S*Viento's Minnetonka Ex1 NOM
S*Viento´s Blue Ex1, BIV, NOM & BEST IN SHOW
Sunday:
In Norway:
Sc S*Viento's Amazonas HP, BIV NOM and BEST IN SHOW
IC S*Viento's Tequila Rose, JW NFO f 09 22 cagcib ,NOM


In Denmark:
IC FI*Foxy Paw's Hoo-Daddy. Cacib, biv, NOM , Best in show, BOX, BOB 3 total adults

S* Viento's Blue , Ex1, BIV, NOM, BEST IN SHOW, BOB 4total juniors and JUNIOR WINNER!!!!!


S*Viento's Elektra Nivola Ex1 (out of 5), NOM with votes


S*Viento's Minnetonka Ex1( out of 2) NOM
2016.05.10
Our kittens are now 8 weeks old, and they are allowed to be outdoor in our catrun. They just love it. They have now recieved their first check up and vaccination. They where so sweet at the veterianrian, and behaved really well.
Monster Beat will move upcomming weekend, and it will be a little bit sad. She and Daddy is really partners in crime, s I guess he will be the one who will miss her the most. Monster´s new "mummy" have been waiting for a long time, and she will finally move. We wish sweetest Monster Beat all the best in her new home.
Billi Bi 8 weeks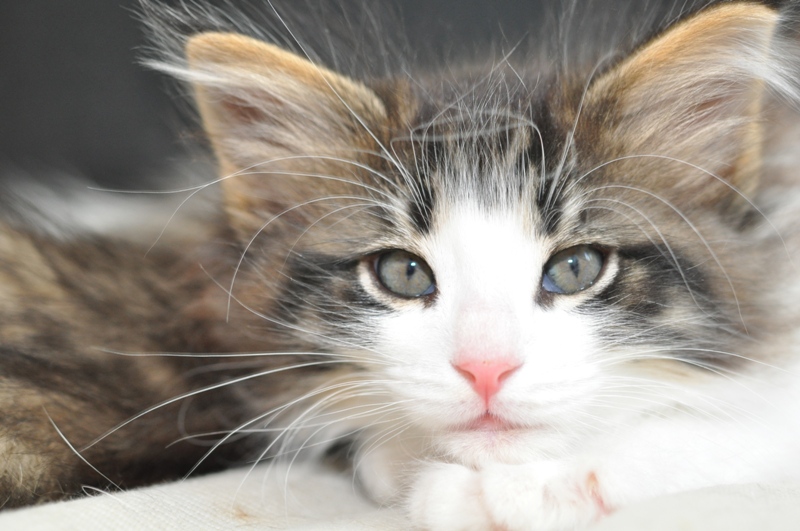 2016.05.02
Well, yesterday our seeties went to the vet. for first shot of vaccine, and they also recieved chip for ID. All kittens behaved very well.
Minnetonka, UrbanExpression & Francis Francis have been collecting hearts, and all of them are now booked.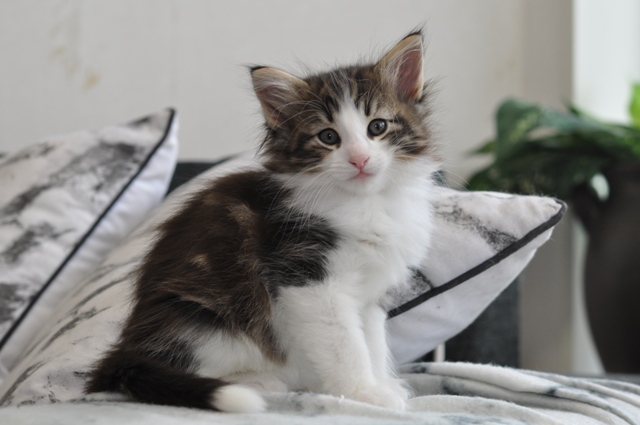 2016.04.24
Time filies away and heals open wounds..... Our kittens are growing and developing really nice I think. They are now exploring our home, and it is with so much joy. Elektra Nivola will stay in our cattery, and she will be my sons cat. After the loss of Lavazza, he decided that he will give his heart to Elektra Nivola.
The remaining girls are on hold, and we are waiting for a visitor who will come next weekend and decide. We have one boy available, and it´s Francis Francis, our teddy bear. So sweet and purring <3 We are hoping that he will steal someones heart.
Billi Bi who also had a rough start, is developing really nice, and he is now starting to put on some coat. He has a lot of fevercoat, but the proper one is comming... :-)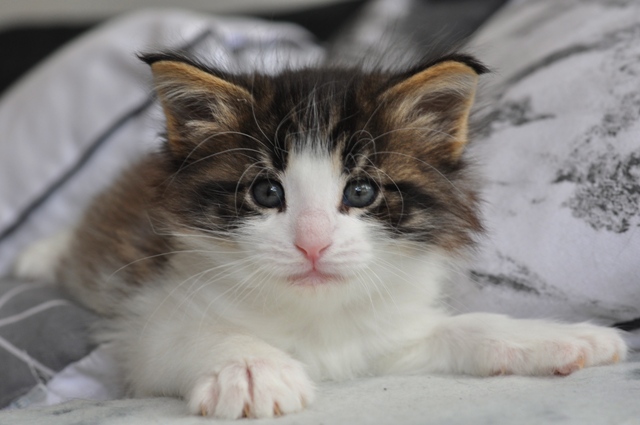 2016.04.03
...So we had to day good bye to our sweet Lavazza. R.I.P sweetest, you will be missed, and we will never forget you <3 We brought her home for her eternal sleep.
"Ohana means family. Family means nobody gets left behind.... or forgotten."
Since our loss of Lavazza, it is a bit bittersweet to take new pictures of the little ones. But the galleries are now updated.
Marshall Major, Urbanista Barcelona and Sol Republic have now moved to theur own loving homes. I have already recieved reports and all babies are doing fine.
R.I.P S*Viento´s Lavazza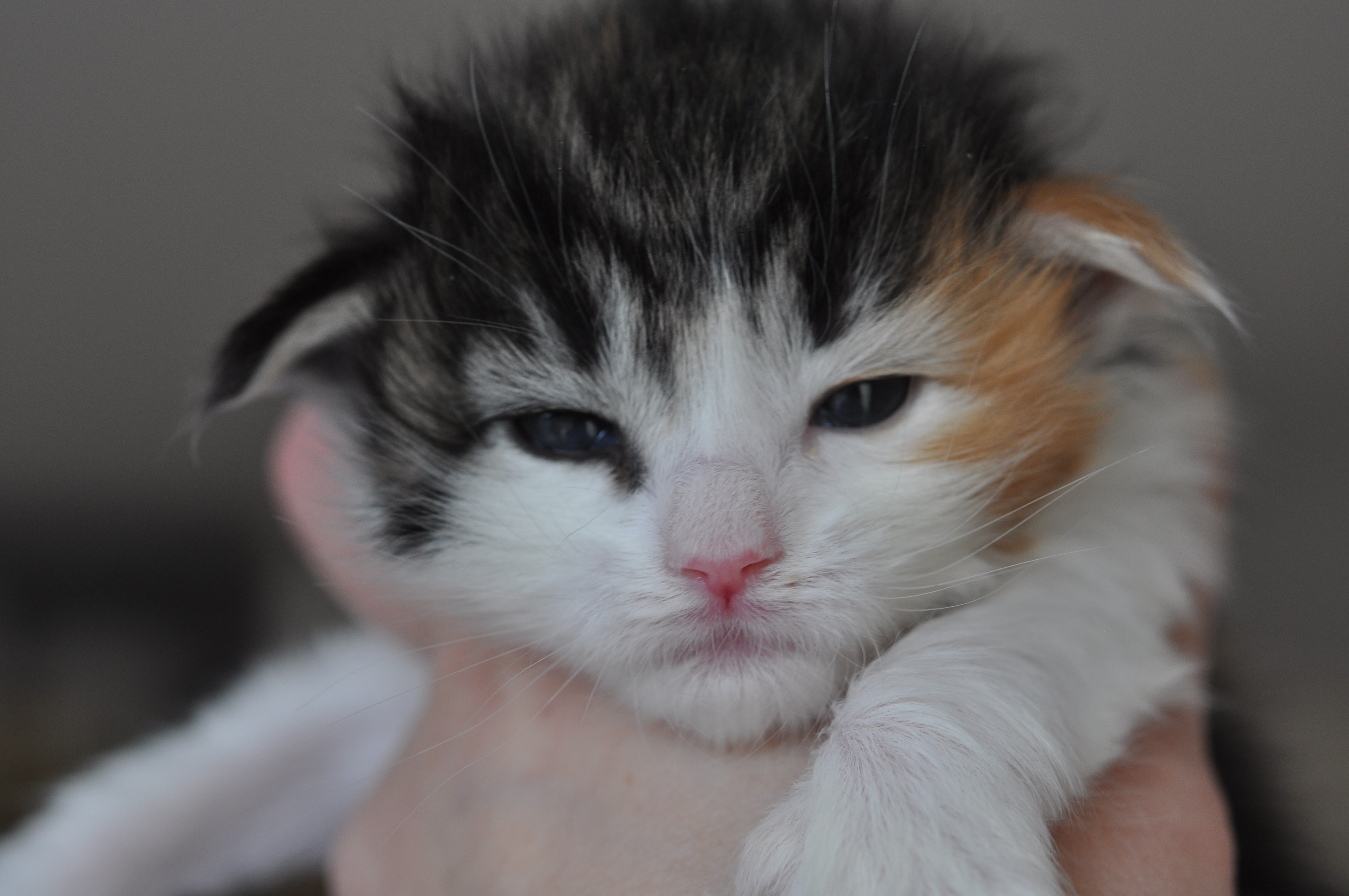 2016.03.24
I have corrected som issues on Coffeelovers startpage. Birthdate and Name of litter is now correct. I also saw that the gender of Lavazza was wrong. She is defently a female. All kittens are growing and developing. We have two very calm and caring mums, who is taking care of the little ones. It´s such a pleasure to just sit and watch them.
We have almost decided that we will keep one of the tortiegirls, that´s why I have put them on hold. Nothing is decided, but we will ensure the we will save yet another kitten from Elektra. And of course we would also like to have something after our sweet Hoo-Daddy.
2016.03.20
So it is photoday today.. 12 kittens to catch with the camera.. Not an easy task. ;-) All kittens have now updated pictures in the litter gallery. Summer and Elektras babies are doing fine. The mummies are sharing the babynest, and the take term on is on guard. ;-) It´s a pleasure to see them both as devoted mums.
Summers kittens are slowly starting to open their eyes. Missoni & Billi Bi has opens one eye and says Hi World!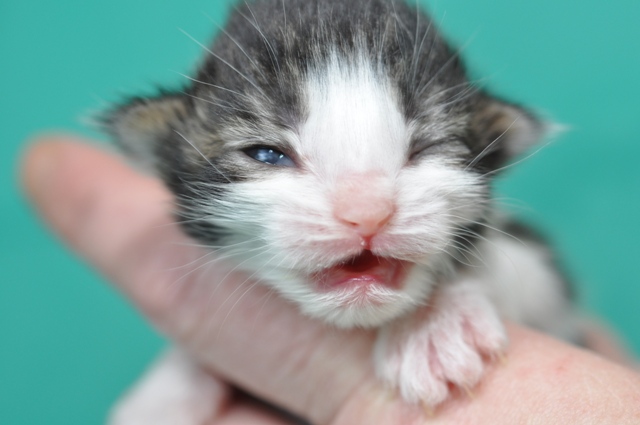 2016.03.15
Lovley Elektra and Hoo-Daddy became parents today. 3 lovley kittens, two girls and one boy. It was a quick delivery, and Elektra did a really good job. Mother and kittens are doing fine, and are now resting.
We also have had antother look at Summers kitten, and it seems like Urban Expression is a female. :-) Crossing fingers that it will not change again.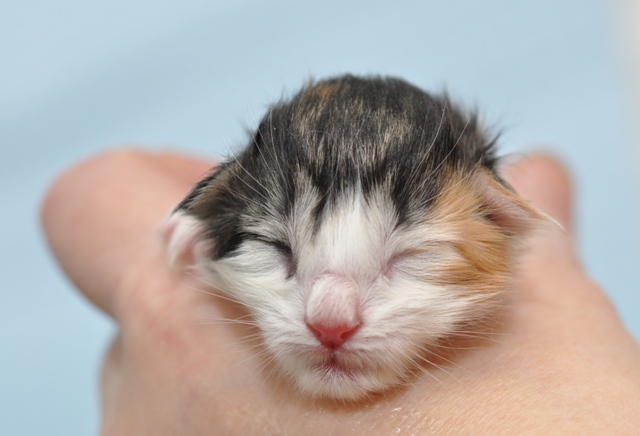 2016.03.14
Sweetest Summer gave birth to 4 lovley kittens 2016.03.13. She is a devoted mum, and she hardly leaves the birth-nest. Summer has given me a hard match, with these little ones. The genders is almost impossible so decide... Today it seems like that there are 2 girls and 2 boys. ;-) Urban Expression seems to be a girl... Well if that is the case, maby we will change its name. :-)
It will be so intresting to follow these babies. These are Daddy´s firstborn babies. He is now a proud father. ♥
Elekra is still holing on to her kittens, and she really doesn´t care that we really would like to meet her treasures.
Urban Expression male or female - That is the question... ;-)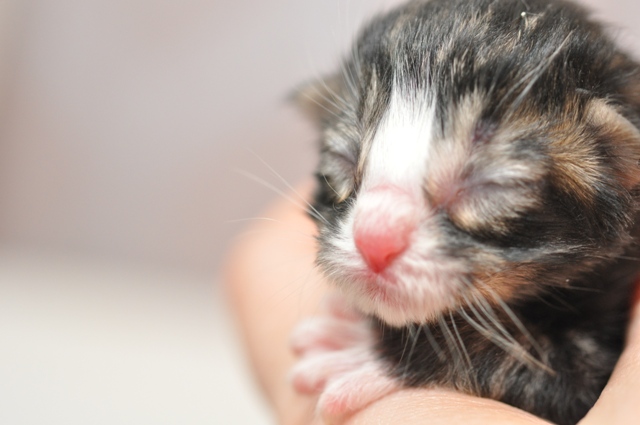 2016.02.28
Time flies awy to quick as usal. Our sweet kittens is now almost 8 weeks old. All of them have now found their own loving home, but we will enjoy them for some more weeks.
Next weekend I will take Eureka and Daddy to a show in Denmark. We are hoping for the last certificate to make them IC. After this show, we will take a small paus, from shows, since we will have a lot of kittens at home.
2016.02.22
So, finally Blue and Six have moved to their owen loving homes. It is always a bit harder to let go, when the kittens stays a bit longer. We wish them all the best in future.
Our young rascles are now 7 weeks old, and as usal, horrible to take pictures of these sweeties when they are running around like maniacs.
Elektra and Summer are putting on weight very nice, and I just love their round bellies. So we will have a lot of kittens here soon. ;-)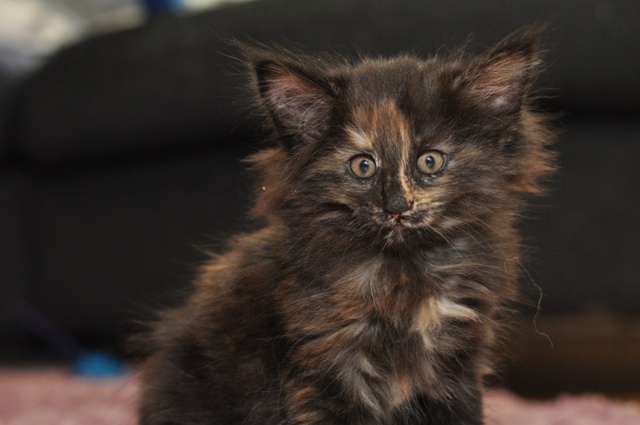 2016.01.30
Our seet headphone-toddlers are now almost 4 weeks. I am this time doing the update a bit earlier...I supposed to do it on Tuesday, but since I had the time I did the photosession today. Our sweet babies are so socal, and comes running towards you when you are approaching the babynest.
Sweet Native Sound seems to have found her own loving family <3
Futher more.......Our girls Elektra and Summer seems to expect babies. We are of course really looking forward seeing these babies. These two litters will be Daddy´s first. Due date for these two litter is around 12th of March. Since Daddy is a true gentleman, he mated our girls at the same time.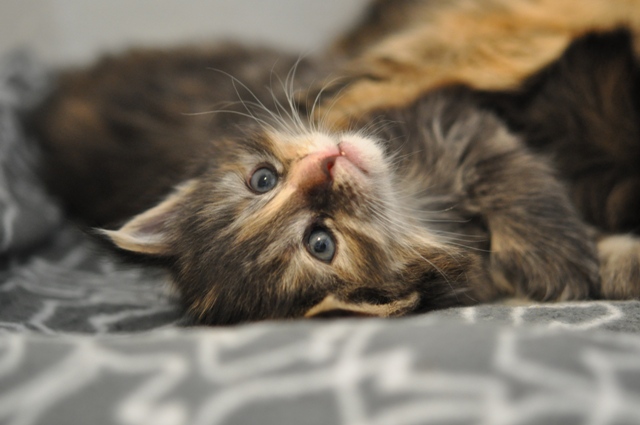 2016.01.26
Sweetest Alfa has now moved to his own home. We wish this sweet boy all the best in future.
Our sweet headphonetoddlers are now 3 weeks, and this week I will give them a taste of some moistered food. All kittens are developing well.
Marshall Major did have a visit last week of a very nice family. They have now booked Marshal, and are coyunting the days.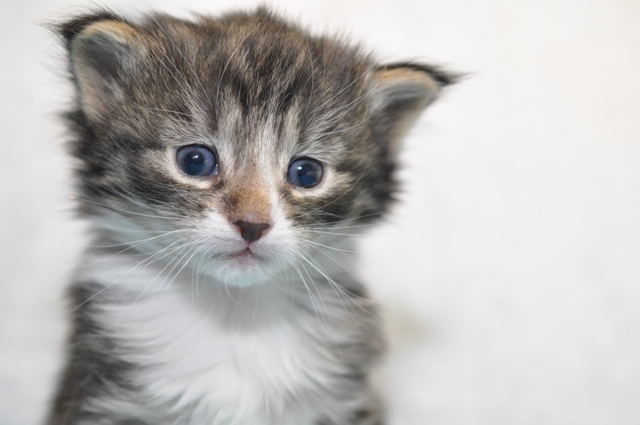 2016.01.18
Ecco has moved to his own loving home. We wish him all the best. Sweet Alfa will move to his new owner upcomming weekend.
Our litte headphone- toddlers are now 2 weeksm, and they are developing and gaining weight. They have now opened their eyes, and I guess thye now will have a new perspective of the world.
Sweet Hoo-Daddy is placed as no 2 , on the list of BEST KITTEN/JUNIOR of the year 2015, in category II. We are so proud!
S*Viento´s Urbanista Barcelona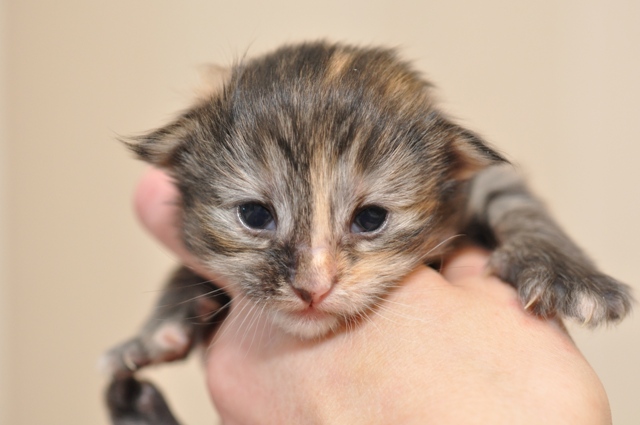 2016.01.12
Sweetest Delta and Charlie has now moved to their own homes. We wish them all the best in future <3 Ecco will leave tomorrow. It is as always with a bit of sadness when they leave our home, but it´s also mixed with hapiness that they will come to great homes.
Our sweet headphones kittens ara 1 weeks today, and we celebrate it with new pics of the little ones. All kittens are gaining weight, and mum Soraya is really a super mum. It´s always quiet in the "box".... So they seems to be pleased with life. :-)
Sol Republic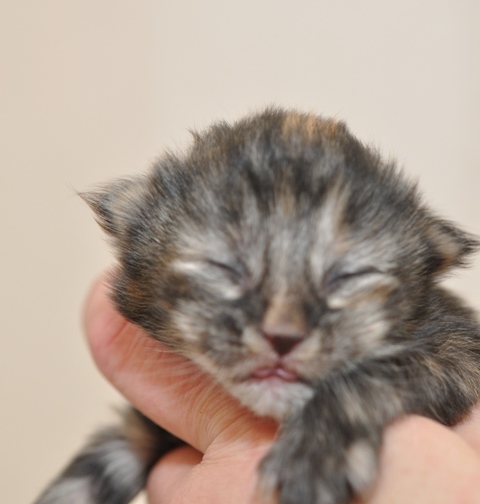 2016.01.06
Sweetest Soraya gave birth to 5 lovley kittens yesterday. It seems to be 4 girls and 1 boy. So we had a trotie boom here. 3 torties...I´m not sure if the are with white...or if it just the tortie pattern that fools me... But eventually it will be more clrear as time goes by... I must say, the black female looks really like a panter...although she is newborn, she has a long boby, if I compare with the others. The boy...sweet as sugr, brrown augoti with whit...Nice to se that his father gave him the white tailtip... That comes from these childrens grandmather Elektra. :-) There are pictures of borth newborn and 1 day.... Now I will let the mother and babies rest.
Pictures of our Raptors is now available if you follow the link "litters"
S*Viento´s Sol Republic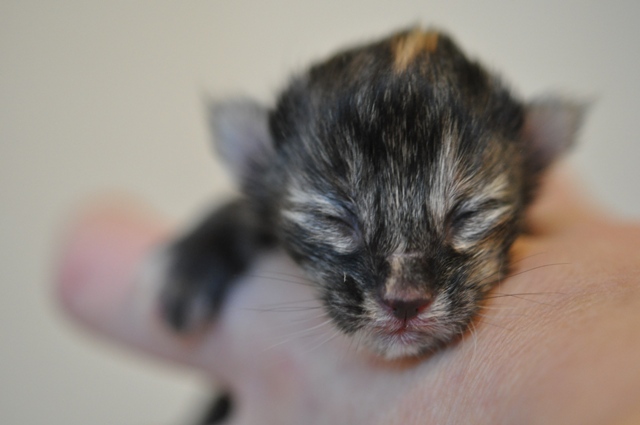 2015.12.27
..So Chrismas is almost over, and we are enjoying some days of work. Our sweetis are now 10 weeks, and it´s just a couple of weeks before some of them will move. Summer and Elektra is not expecting any kittens, so we will give it a new try, as soon as they comes into heat. Maby Daddy is more mature now, and know what to do. ;-)
Soraya is resting more, and countdown for her kittens will soon begin. :-)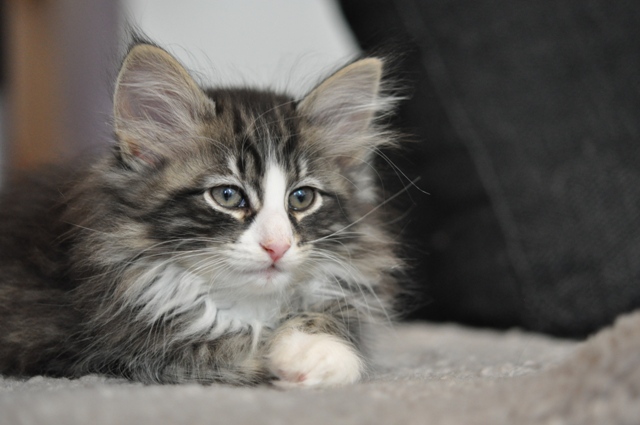 2015.12.20
Our kittens are now 9 weeks, and what canI say....I am totally in love with htem all....But to be honest...I will be nice when they move to their own families. All kittens are now booked. :-) Our secret ladies, still keep us on edge...however they are pregnant or not.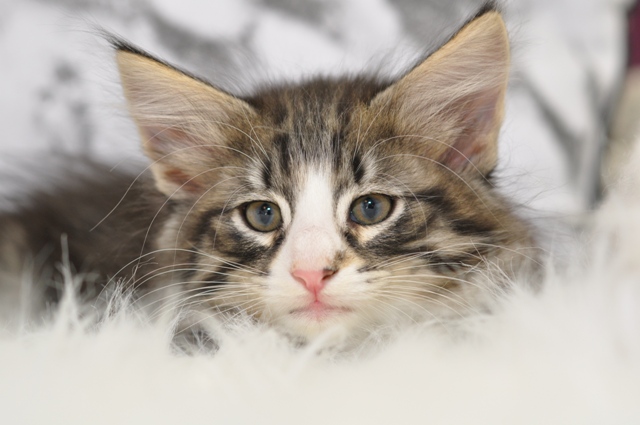 2015.12.13
Soraya is putting weight on nicly, and her belly is now growing really fast. We are so looking forward to se the results of this mating. Summer and Elektra is also showing signs that they are expecting, but to be honest....These two ladies can also play a trick on us. ;-)
Our kittens are now 8 weeks old, and we just love to see how they have developed. This litter is very "even", ans all kittens have really nice profiles and very promising chins....Coat is also comming with a lot og guardhairs.
Ecco was on hold, but he is again abvailable so we will see where he finally will end up. The other are booked, and if everything turn out as planned, Delta and Alfa will be the two that will move first.
S*Viento´s Ecco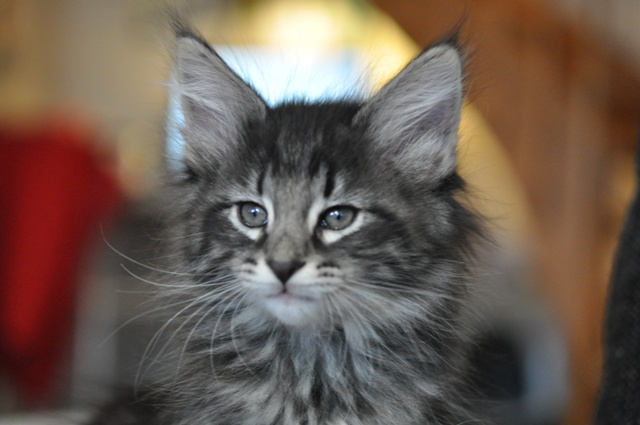 2015.12.06
Our kittens are now 7 weeks old, and they all are developing well, I think. The three brownies, are very much alike, and it´s really hard to see the diffenence.. We still have them marked. ;-)
Alfa, Delta, Six and Ecco, is booked... Sweet Blue is for the moment on hold...
S*Viento´s Charlie <3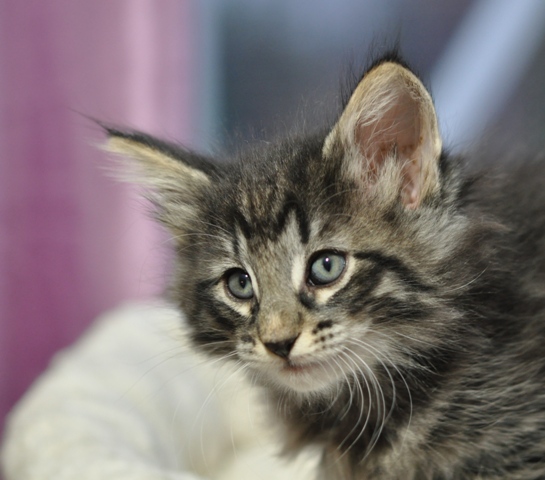 2015.11.29
Our Velicoraptors are now 6 weeks old, and I really enjoy watching them play. Not easy at all to catch them with the camera. It´s such a pleasure to follow these treasures, and follow their development.
.....this weeks "funny-faces.....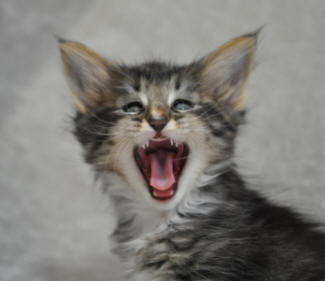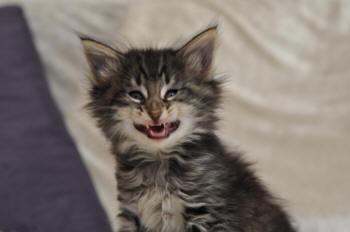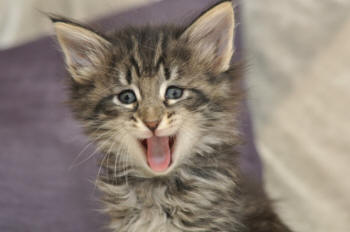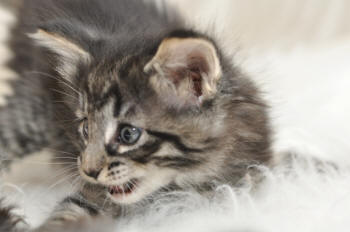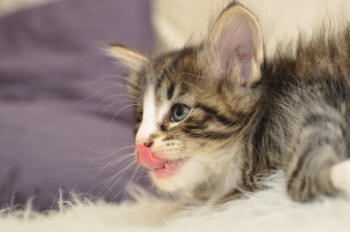 2015.11.23
So I am one day late with my update of our HP. I was awya on show this weekend, and was stewarding for my friend Annika Berner who made her exam in category II. :-) Daddy was attending as well, and he recieved a great judgement and ended up with CAC x2. He lost BIV against S* Pysidas Vasall, who is a fantastic NFO. Big congratulations to both owner and breeder to this fantastic guy.
Our young raptors are now 5 weeks old, and thay are now running around like maniacs. ;-) It´s almost impossible to take nice pictures of these sweeties. So the quality is not what I wished for.. But they have to do , this time.
S*Viento´s Ecco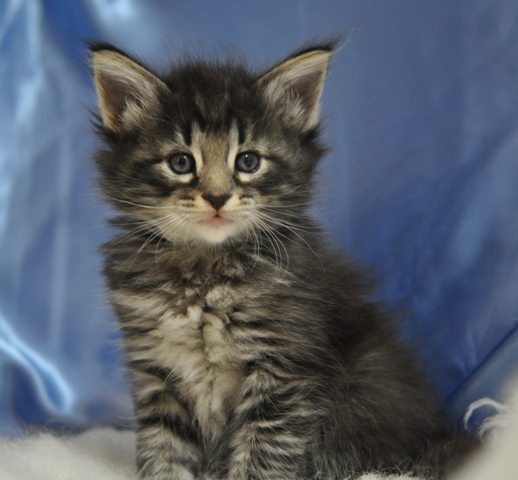 2015.11.15
Our young raptors are growing, and they are now starting to expolre our ktichen. They have tried out a bitfood but still mummy´s milk is the best. Daddy is a super extra parent, and he loves to cuddle with the little ones.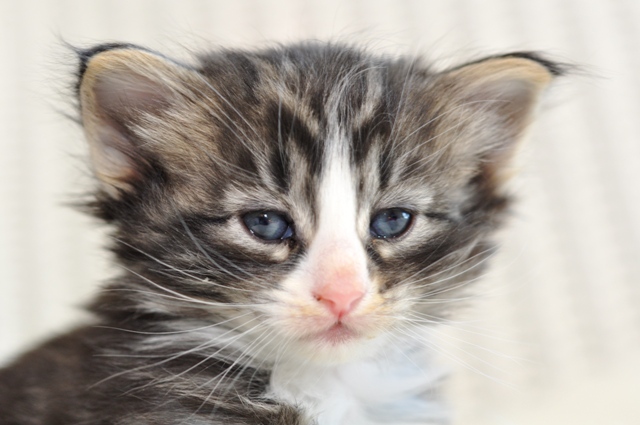 2015.11.08
Our sweet "raptors" re today 3 weeks old. They are all gaining weight nice, and all have already tasted "real food". These kittens are really spoiled. Hoo-Daddy is also taking care of them, and helps mum Eureka out. So we often find Daddy & Eureka lying togheter with the kittens.
Yesterday Delta had a visit of a really nice family who where searching for a new familymember. So, Delta is already booked, and will live as a beloved familypet. :-)
Soraya and Summer have been mated, so now will count the days before we can determind if they are pregnant or not. Elektra is in heat, but Daddy doesn´t show any intresst in her. Poor girl. So it would suprise me if they made it out. Anyway, time will tell...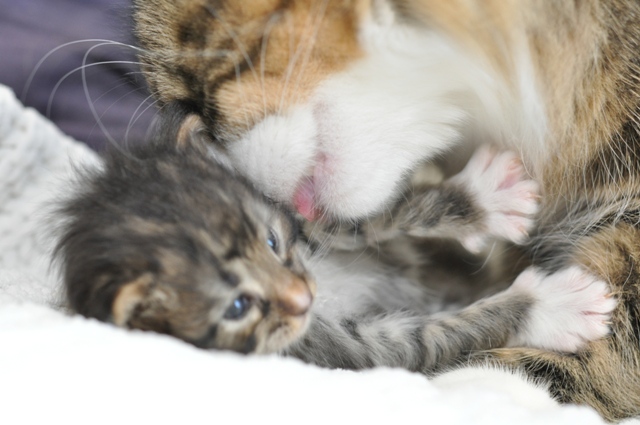 2015.11.01
Today our sweet kittens celebrate 2 weeks, and they are just adorable. All kittens are growing and gaining weight. Our brownies are desperatly trying to explore the world outside. Daddy is a really good big brother and he loves to watch the babies. In every litter, there is alway one or two who is almost impossible to catch with the camera... Well, this litter I think we have a bunch, that is really hard to get nice picture of. So easy to say...I give up, and I do appologize for bad quality. ;-)
Soraya has finally come into heat, and is for the moment together with S*Viento´s Naughty By Nature. He has successfully mated her, so if everything goes as it should, we will have new babies in the beginning of January. We are looking forward to this combination, and this has been a long term plan for us, acctually before Naughty even was born. Naughty is a really big and stong built male, with super qualities such as amazing ears, super straight profile, and really nice sidelines. Soraya will add her coat quality, bonstructer, and her amazing look. Well that´s my plan...But as you know genetics doesn´t work exactly like that. ;-) But we can alway wich. :-)
We are waiting for Summers ans Elektra´s heat, and we will let our young casanova, Hoo-Daddy meet theese two girl. So, we will really have a baby-Boom if everything works out as we plan.
Sweet Six, 2 weeks old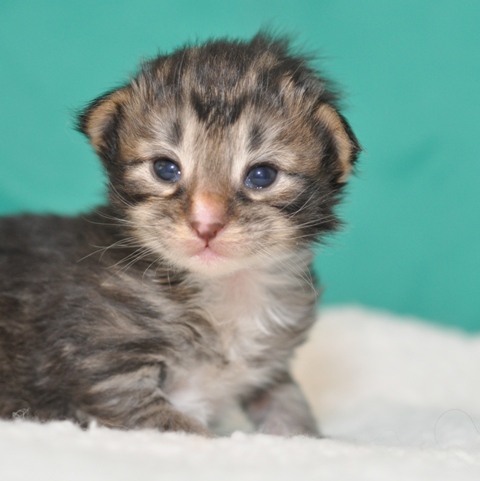 2015.10.29
We have had an amazing weekend at the World Winner show. So many beuautiful cats, and so many nice people. I´m so grateful to have a hobby that give me the oppertunity to meet new people and share my intresst with cats. I must say, this weekend will I treasure in my mind for a long time. Thank you all, for making this weekend sp SUPER!!!
Since we knew that there would be a lot of NFO´s at the show, we went with quite low expctations, hoping to be with the top 4, in each class. We are so proud over our sweeties that made it more far then we thought.
IC S*Zimexis Elektra Rose
She won CAGCIB, with extremly tough competion. I think it was 4 feamels. For the nomination she became the judge´s 2:nd best female, and also here it was really strong females. She lost nomination to S*Myselisas Faith, who was in full condition and she also have superqualities. Big congratulations to both owner and breeder.
SC S*Restless Caramel Chew Chew JW DVM DSM,
Recieved his HP, and was also up for nomination. He also became the judges 2:nd best , and lost against a beautiful young male, who also bet Daddy for CAC.
FI*Foxy Paw´s Hoo-Daddy JW
Our young boy was competing for the very first time in adult class. He and his brother was the youngest. There where 6 males who wanted the certificate. One by one, the judge removed a male from the ring.... And in the end our Daddy was up against this beautiful male, and lost. I have never been so happy for an EX2. No shame at all to loose against such a beautiful male. We do congratulate the owner and the breeder of N*Mariskogens Hegg.
Both me and Lovisa was working as stewards, so sadly we don´t have any pictures of this amazing weekend. Hopefully I can borrow some pictures from other, but I have to ask first.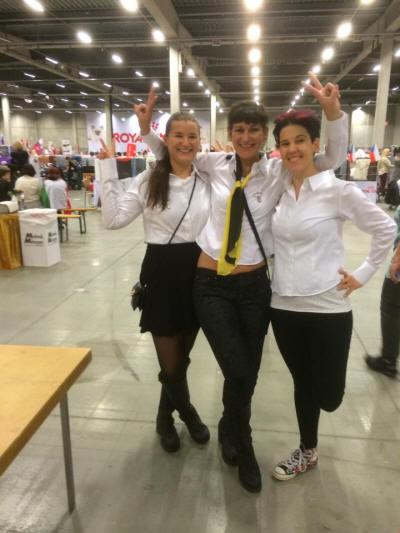 2015.10.23
Our sweetest Eureka & Caramel became parents 5days ago to 6 beautiful kittens. Five boys and one little girl. Eureka is a caring calm mummy, and take so good care of her sweeties. All kittens are gaining weight, and it will be so nice to follow these treasures.
Today we will go to Malmö, and attend to the World Winner Show. It will be so fun. We will bring Caramel, Elektra & Hoo-Daddy.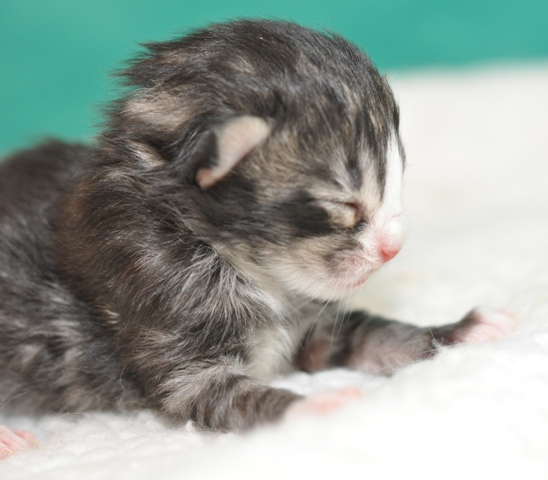 2015.09.10
Well, I can´t say that I am updating frequently...and I really don not have excuses for that. ;-)
We have two brand new International Champions.
IC S*Zimexis Elektra Rose & IC S*Viento´s Summer Shot won their titles in Dragör, Denamark, the 8th of August.
Our sweet boy FI*Fowy Paw´s Hoo-daddy, became BOB junior on Saturday and BIS on Sunday that same weekend in Dragör.
We are so proud over all our cats, and our journey home, was a jounery "up in the clouds" ;-)
Eureka and Caramel has been together and it seems like their love will be confirmed by small "Caramelbabies" in the first or second week in October. We are so looking forward to this litter.
Sweet Soraya has been away to her boyfriwend, bur sadly she did´nt come inte heat... So she is back home, and we will wait for her heat at home.
2015.08.07
So it has been a while since last utdate.... And we have some news to share....
We have taken our sweet boy to some shows....
Last Sunday, Hoo-Daddy became Junior Winner, at Speedcat´s show. This was his fith Best In Show. We are so proud over our cuddeling Daddy, who really is a relaxed boy at shows.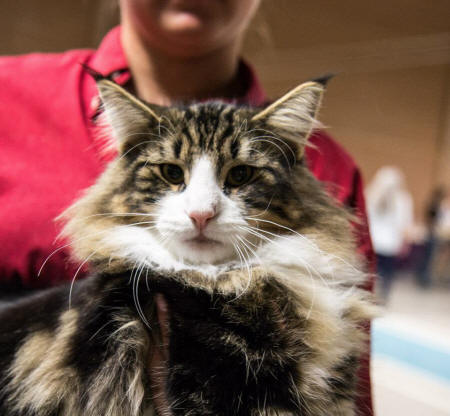 We have also some news regarding Michael Kors, sadly he will not be used in breeding, since he turned out to be monochid. He will be neutered, and his hosthome, is now fulltime owner of Michael. He will attend to shows from time to time. We wish "Micke" all the best!
Sometimes things doesn´t turn out as you wished....Adorable Naan, has moved to her own loving home. It was not an easy decission, but for Naan, it was absolutley the best. We miss her a lot, but she will be no1, and will recieve all the attention a true princess deserv in her new family. Naan will be neutered in her new home, and she will have a fantastic life as a familycat. We wish Naan all the best in future.
2015.05.29
This weekend we went to Spinneriet´s show in Gothenburg. Not often we do have 3 Viento´´s cats at the same show. All cats behaved so well,, almost...our black cupcake, did have a small discussion with Hoo-daddy back in cage. ;-) We had a lovley weekend, and our cats ended up with really nice results. Michael and Daddy was competing against eachother on Saturday.... The judge, Lena Björkander, had really a hard time choosing between these two guys. Well, here is our results:
Saturday:
CH S*Viento´s Eureka CACIB
S*Viento´s Papadums EX1, BIV
S*Viento´s Michael Kors: EX1, BIV, NOM (2votes)
FI*Foxy Paws´s Hoo-Daddy Ex2
Sunday:
CH S*Viento´s Eureka CACIB, BIV
FI*Foxy Paws´s Hoo-Daddy Ex1, BIV, NOM........and BEST IN SHOW, with all votes
We are so proud over all"our" cats, and we are also grateful that Papadums owner brought him to the show. ...And thank you Eva for bringing our sweetie "Micke" to the show.
Sadly we have no pictures from the show......
Micke ( 7 ½ monts old), has grown a lot, and is already looking like a "true male" . He is a big cat, and I am crossing my fingers that he will continue to develope, in the same direction.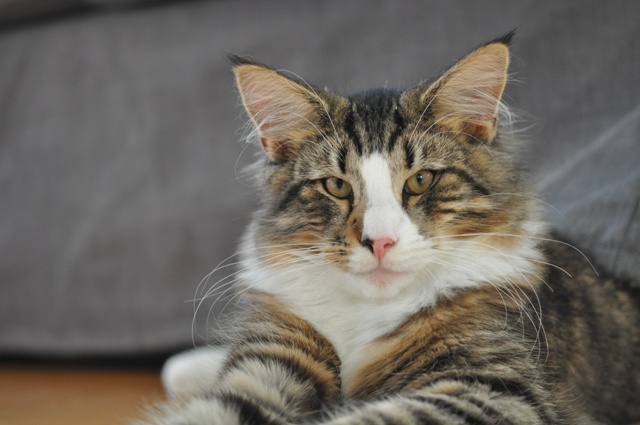 2015.04.15
So, life changes... sometime in a good way... :-) My daughter and I have for a long time discussed about having a new male. So after some searching we fell in love with this sweet boy, and I must say...He is really a sweet boy. It will be a pleasure to follow this young guy, to grow up.
Thank you Karita and Mikael for this treasure.We will take really good care of him.
We welcome FI*Foxy Paw´s Hoo-Daddy to our family! ♥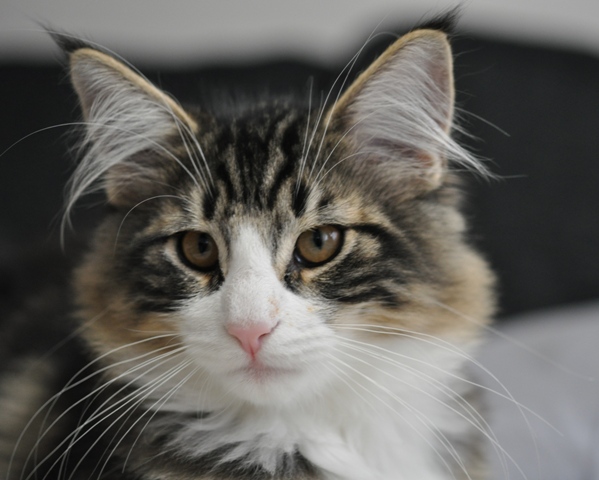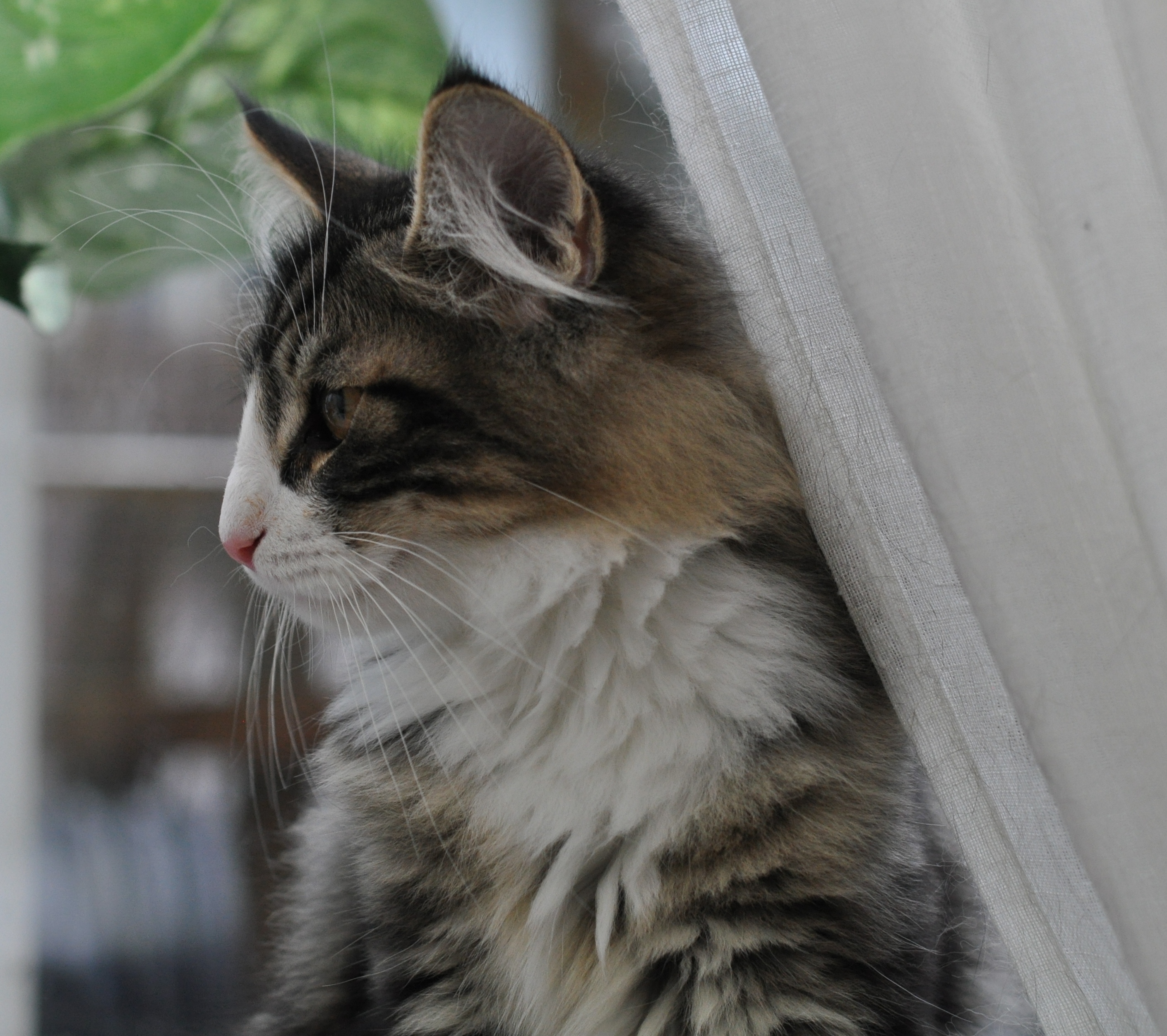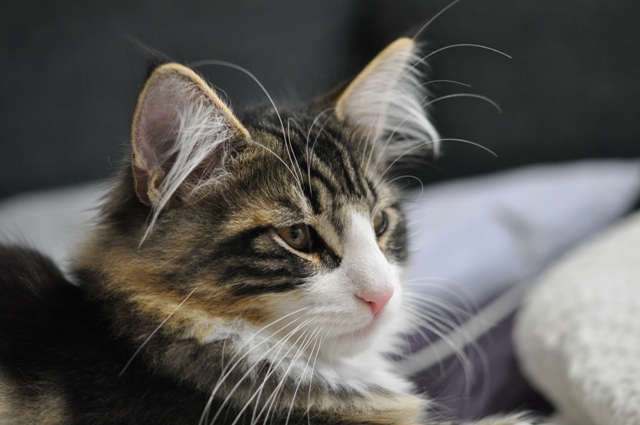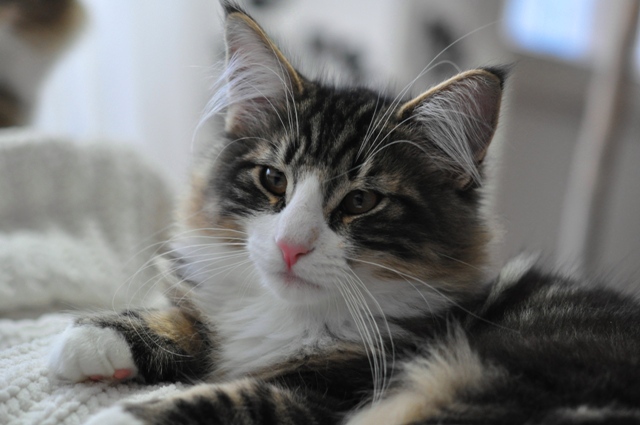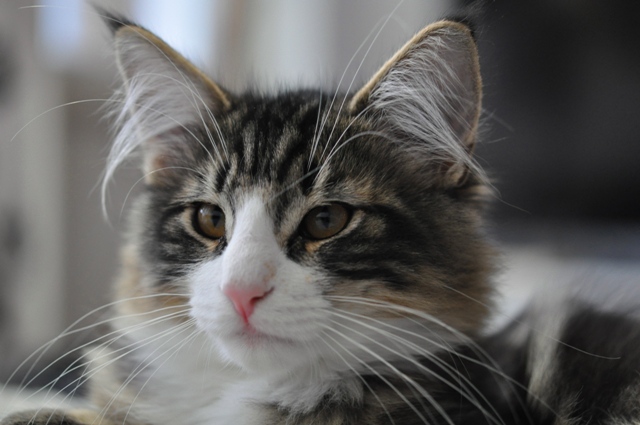 I will update our page "our cats" next weekend.
2015.02.04
...So another week has passed.......Our sweet "I love Shoes Toddlers, are now 12 weeks. You will find new pictures here.
...For Vindaloo and Tikka Masala , their depature-day is getting closer. Today we have been at the vet for their last check up. Everything was ok. I´m looking forward meeting an old friend of mine this weekend, and I think we will have a really good time. I will let you know later who it is.... ;-)
For our youngest rascles.....their new homes are also waiting... Michael will move on Tuesday, Tamaris on Thursday and finally it seems like Jimmy will move on next friday. I must say....I have really enjoyed haveing these treasures.
S*Viento´s Tamaris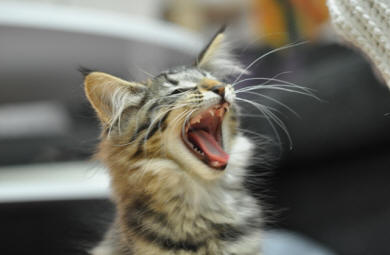 2015.01.29
....so another week has passed.....Our small rascles are growing and developing. Soon they will move to their new homes.
Tandoori will move to her new owner on Saturday, and she will have a long way before she reach her home. She will stay in Sweden, but in a far distance. Vindaloo and Tikka Masala, will move next Friday, and their journey will be even longer. Well, well, we do have some more days befor saying goodbye to these tw... But for Tandoori her journey will begin on Saturday. She has such lovley character, and I´m sure that she will bring lots of love and joy into her new home.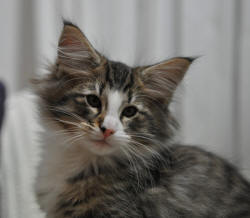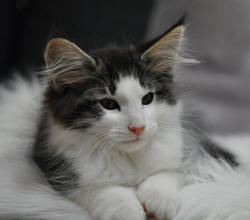 2015.01.22
Our sweet S*Viento´s Papadums has now moved to his own loving home. From the report I have recieved he is enjoying his new family, both humans, cat and the dogs. His new owner is a breeder of diogs, so now he has new "dog-siblings" ;-)
His brother and sisters are still waiting for their departure to their new families. We will have some more weeks enjoying these treasures.
Michaele Kors will stay in our cattery as a hostcat. He will live very close to my home, acctually almost next door. So I will have the oppertunity to enjoy him when ever I want.
♥S*Viento´s Jimmy Choo ♥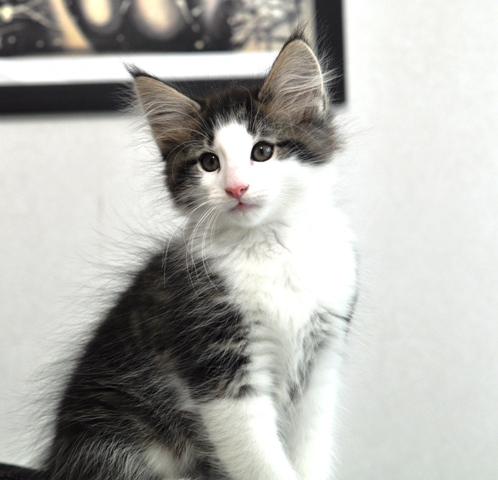 2015.01.06
Time flies away as usal too quick. All our kittens are doing just fine. Our "Taste of India" kittens are now 12 weeks, and they will soon leave us for their new homes. It has been a really a pleasure to follow these sweeties. Papadums will probably be the first who will leave us. He will not move far away, so I will have the oppertunity to visit him really easy. :-) Jimmy Choo, had a visit today, and the couple that visited him, booked him. He will come to a really nice home, and he will live together with 2 dogs. :-)
This means that all our kittens now are booked, and will move to their own homes when time is. Now we will enjoy them for some more weeks before they leave. Regarding updates of India kittens, I will not do it regular, since they are now 12 weeks. Our youngsters will be updated with new pictures as usal for some more weeks. :-)
S*Viento´s Naan, will go to her first show in February, and there will will also meet S*Viento´´s Naughty By Nature. It will be really nice to see Naughty again, and I really hope that he has developed nice.